How 'speed friending' events can banish loneliness and help you find your adult tribe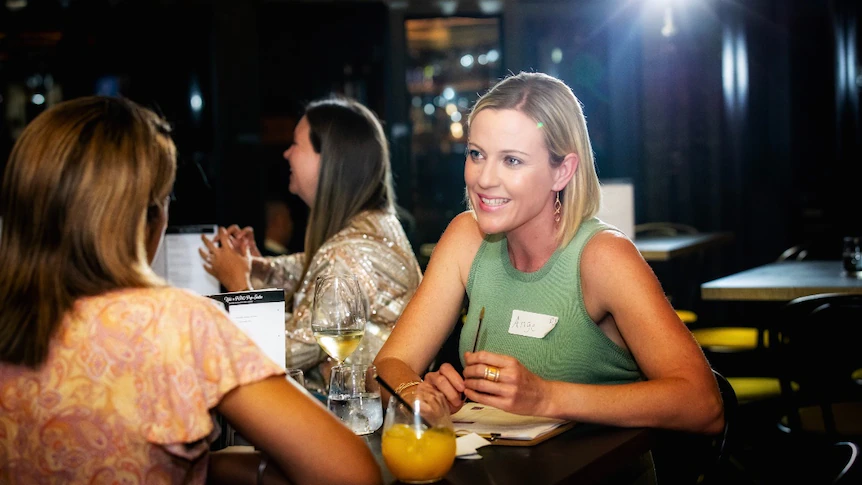 Sara Hope says when she went along to an event to make new friends she was nervous and totally out of her comfort zone.
"It's just like your first day at school and you go, 'Who am I going to meet? Are they going to be nice? Am I going to be the odd one out?'," the 52-year-old said.